Premium Hosting Plans
We host sites on a small private server that is fast and reliable.
We are Bible thumping, real believing Christians who are actively involved in ministry.
Support MINISTRIES and not rich CEOs!!!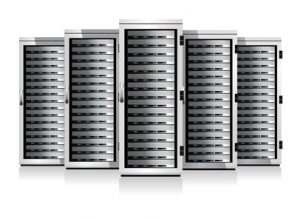 Quality Personalized Service
HisDesigns offers premium hosting plans. Unlike the cheap, "bargain" hosting services that are available with other companies, HisDesigns will know you by your name rather than a customer number…you won't even have to remember a PIN number.
We know your name!!!
AND…we never over sell our servers which means your site will always perform at top speed.
Simple Pricing
The main cost we have to pay for your hosting plan is our time to support you and we want to provide you the best support possible. That's why we charge "extra" for the first GB of space and then charge "next to nothing" for additional space.
Hosting Plans
 
HisDesigns 1000
Additional Space
Setup Fee:
None
None
Cost per Year
$174.95
$20 per GB
Disk Space:
1 GB
2+ GB
Data Transfer
per month:
50 GB per Month
100+ GB per Month
POP3/IMAP
E-mail Accounts:
1 – 10
10+
All Plans Include:

Web Based E-mail
Media Streaming
Daily Backups
LAMP (Linux, Apache, MySQL & PHP)
Your own cPanel account
Free Email Support with limited phone and text support!
Free website transfer (up to 1 hour)
Free basic consulting.  We have opinions and are happy to share them!!!

Add Ons:

Web site maintenance including design services
Basic and Advanced SEO
SSL (Secure Sockets Layer) with GeoTrust
Weekly Monitoring and Private Backups.  Our servers are backed up daily but Private Backups offer more options.
Pay Per Click setup and management
Social media setup and management
If you don't see it please ask.  If we can't do it we know someone who can.